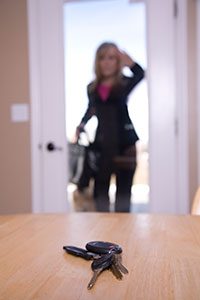 Receive the best solution in cases of lost keys or damaged lock from our professional mobile locksmith company. We will be there fast to provide full emergency assistance in the shortest possible time. No matter how complex the issue is, the perfect solution will be delivered quickly. Our skilled and experienced technicians are fully equipped to provide lock rekey or replacement on the spot as well as all kinds of repairs. They proficiently repair and replace keys in an equally swift and effective way. Our friendly and ardent team provides commercial, residential and auto locksmith services not only in cases of an emergency. The wide range of professional solutions includes lock upgrading, door closer setup and adjustment and deadbolt and safe installation. Every project is completed in a fast and efficient manner.
Among their many other locksmith duties, Locksmith Tujunga can provide:
Residential lock repair
24 hour residential locksmith services
Residential lock change
Residential lock rekey services
The fact that our locksmith business is open all day and every day means that you do not have to worry about what time it is when you get locked out of your house. If you have lost house keys, you can call us any time of the day and one of our residential locksmiths will get out to your house and fix it to where you can get into your house. Should you require to have your house locks replaced, simply let your locksmith contractor know and he or she will take care of that before they leave.
We can tackle any type of lock or key problem
Sometimes, especially in older houses or houses with small children, a lock can get jammed. Whether it is just from old age or from a child sticking something in it and not being able to get it out – it just happens. If and when you have a jammed lock, one of our locksmiths can come and do lock repair for you. If it is just a hopeless case, your locksmith will let you know and the lock can be replaced instead.
Of course, we are not just a residential locksmith company. We can tackle any type of lock or key problem. All you have to do is call us and let us know the problem you are having and we can let you know if we can fix it. If we can, one of our locksmiths will be out to you in no time and you will have all of your lock and key problems taken care of.