Use our 24/7 professional locksmith services once and you will continue to do so in the future. All of the residential, commercial and automotive solutions which offered in our professional field are based on expertise. When our reputable company is called upon to provide emergency assistance, the fully equipped mobile crew arrives in the fastest possible manner. The required lock repair, rekey or change can readily be combined with key fix or replacement. The full solution is implemented swiftly for achieving top results without wasting any time. Our locksmith company specializes in the provision of all types of solutions which are designed to boost the level of security at the property. These range from lock upgrading to safe installation. Every job is done with the highest level of accuracy.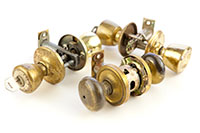 We can help with any lock issue you have:
Key repair
Lock installation
Lock replacement
Lock repair
Security door locks repair and replacement
Deadbolt installation
Lock change
Key change
Getting a lock open
Lock rekey
File cabinet locks issues
Safe installation
When it comes to getting a lock fix or getting locks replaced, we at Locksmith Tujunga will do our very best to get the job done quickly so you can go about your day in your home or office. If you need to have the door locks replaced, we will only use a door lockset of the highest quality so you will be able to trust that it can do the job that it was meant to do.
Many people also have filing cabinets that they have that are locked. When it comes to cabinets locks, we can get any of them open for you. What is more is that, if you like, we can either make you a key for the current lock on the drawer or we can replace the entire filing cabinet lock. That way you will have a key to the cabinet drawer and you can actually use the filing cabinet again. This is especially great for those who maybe got a used filing cabinet or inherited it from a previous tenant in their office.
It really does not matter why you need your locks repaired or replaced, Locksmith Tujunga is the local locksmith for the job. There are locksmiths in the surrounding communities, but since we are right here in your own backyard, why not just use us? We will treat you right and get the job done quickly to boot. You really just can't beat that.