Among our regular and scheduled services, we at "Locksmith Tujunga" also offer emergency locksmith services around the clock. Arriving fast on the scene is what we do best here in our company. We know how important speed is, especially when it's in the middle of the night and you're locked out of your car in a remote gas station. That is why we are fully mobile, and carry our tools, equipment and replacement parts with us for every job. We want to solve it on the spot in the best possible manner.
A Reliable Emergency Locksmith Company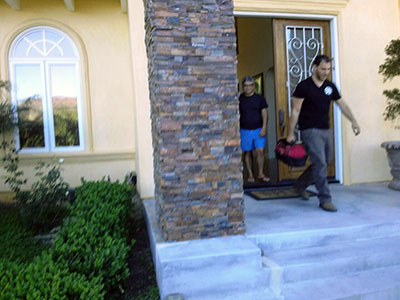 Many burglary and other mischievous actions happen as a result of a lock that no longer functions as expected. A lock may break because of rusting, tinkering, or accidental damage. Our team offers lock repair service or emergency lock change. We are aware that your security must be your highest concern and that is what we do here. As soon as you call, we will send our tech over with a new lockset just in case the lock cannot be repaired. Rest assured that at the end of the service you will enjoy a new, safe and secure lock.
We also offer emergency car lockout service. This is the most common service we provide during the night hours. If the key broke inside the lock and you can't lock the door, or if you lost your key and can't enter your house, office or apartment – give us a call. We mastered the techniques and methods to provide a damage-free solution. Emergency trunk opening isn't exactly a lockout situation per se, but if you closed it with your car keys inside it might be quite a problem. No worries! All you need is to give us a call, regardless of the hour, and we will be there to open it before you now it!
With us, you are in good hands. If you need to solve a problem in your home or office yet want to schedule for a later hour today, count on our same day service. Whether the case is a broken lock or installing a new safe, trust us to always be of assistance.
Check out our website for more details!